"Cowboy" The Story of Bass Reeves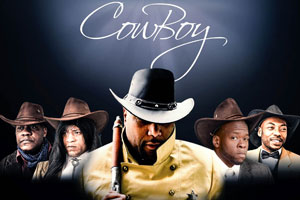 Friday, September 15, 2023
7:30 p.m.

The play is set in 1888, 23 years after the abolishment of slavery. Bass Reeves was one of the most remarkable figures of the Old West, serving as a Deputy Marshall from 1875 -1907, mostly in and around Indian Territory which made up most of Oklahoma. He was born in slavery but escaped from his slave owner, George Reeves, some point during the Civil War. He fled into Indian Territory where, despite never having had the opportunity to learn to read, he learned the land and languages of the Cherokee, Seminole and major tribes that had been forced to relocate to the region. Bass Reeves was hired by the U.S. Marshal's office to help clean up the Indian Territory which had become a haven for outlaws. He became one of the most feared Deputy U.S. Marshals, and many believe he inspired the "Lone Ranger'' Character.

Tickets:
$25 General Public
$20 Senior Citizens
$10 All students
For online sales: to get senior or student discounts select the number of tickets at the $25 price and add to basket, then a drop down will have the discounted senior or student and will change the price.
All tickets have an additinal $5/per ticket processing fee for orders in peron or on the web.
Seating:
General Admission