2023 Mary and Louis Fusco Distinguished Lecture Series "That's My Story & I'm Sticking to It" – An evening with Spike Lee.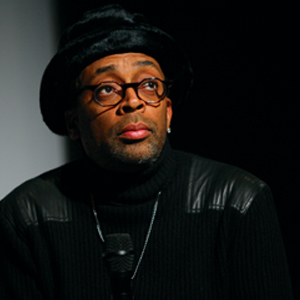 Saturday, May 6, 20237:00 p.m.
Tickets:
$
50 premium seating – Main Sections M1-M6
$40 regular seating – Upper Sections U1-U12

$30 SCSU faculty/staff with valid ID *(limited to 2),active alumni *(limited to 2)
* Choose the $40 ticket price first at the first screen and then a drop down option will appear to select the SCSU FAC/STAFF or Alumni $30 price and it will discount*

$20 SCSU students with valid ID *(limited to 2)
* Choose $40 ticket first, decide Quick Pick or go to your choice of Upper U section.
For Quick pick - The SCSU Student $20 ticket price is available at the drop down.
* For Choosing the U section you need to "add to cart" then next screen you can go to REGULAR PRICE dropdown and apply the $20 student discount.
Seating: Reserved
VIP Reception Package: (Limited availability).
$150 per person.
https://www.southernct.edu/spike-lee
for more information
Includes premium seating, post-lecture reception with photo opportunity and autographed copy of Spike Lee's most recent book "Spike."