NHSO - Miller Conducts Schumann & Beethoven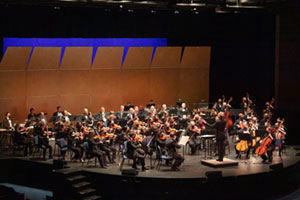 Friday, March 10, 2023 7:30pm.

The MusicLudwig van Beethoven
Piano Concerto No. 2
Robert Schumann
Symphony No. 2
Valentin Silvestrov
Hymne
The Performers
New Haven Symphony Orchestra
Tania Miller, Music Director Candidate
Chelsea Guo, piano & soprano soloist and Canadian Conductor Tania Miller.Tickets:
$15-$69
Free for kids under 18 with the purchase of an adult ticket
$10 for students or additional kid tickets.
Purchase Tickets