NHSO Holiday Extravaganza - Twas The Night Before Christmas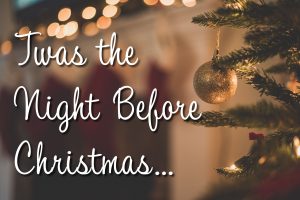 Saturday, December 17, 2022
3:00pm.

This festive NHSO tradition returns withguests from the Fairfield County Children's Choir and holiday music from The Nutcracker, Polar Express, The Grinch, Twas the Night Before Christmas, and Home Alone, along with classic carols like Stille Nacht and Deck the Halls.
The Performers:
New Haven Symphony Orchestra
Alasdair Neale, Conductor & Music Director
Fairfield County Children's Choir

Tickets:
Start at $15
Kids are free with an adult ticket
$10 Students with ID

To purchase tickets please visit https://newhavensymphony.org/venue/lyman-center-for-the-performing-arts/ or call (203) 693-1486.