An Evening With CNN Anchor Anderson Cooper (Mary and Louis Fusco Distinguished Lecture Series)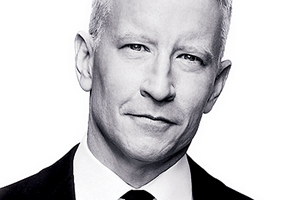 Saturday, September 25, 2021
7 p.m.

All originally purchased tickets for the previously scheduled event date
will be honored for September 25, 2021 date.

In remarks, and then a moderated conversation with SCSU Political Science Professor Jonathan Wharton, leading journalist Anderson Cooper will speak about his life and career, as well as the national and global issues making headlines today.

Cooper is the anchor of CNN's Anderson Cooper 360°, a global newscast that goes beyond the headlines with in-depth reporting and investigations. Since the start of his career in 1992, Cooper has covered almost every major news events around the world, including award-winning, on-site coverage of Hurricane Katrina, the Haiti earthquake and the 2004 tsunami that swept across the Indian Ocean.

He has won a host of major journalism honors, including 17 Emmy Awards, a Peabody Award and an Edward R. Murrow Award for outstanding achievement in broadcast journalism. His books -- The Rainbow Comes and Goes: A Mother and Son on Life, Love, and Loss – and Dispatches from the Edge: A Memoir of Wars, Disaster, and Survival -- both topped the New York Times Best Seller List.

Tickets:
$40 Lower Main Sections
$35 Upper sections
$25 Faculty/Staff, Actiive Alumni * (Limit 2 with valid ID)
$15 SCSU students with valid ID * (Limit 2 with SCSU HootLoot ID)
Seating: Reserved

Note: Additional parking for the event is available in the Wintergreen Parking Garage - 23 Wintergreen Avenue (for GPS)
Please plan extra time to arrive, as the lecture will begin promptly at 7:00 p.m.